Protesters are beginning to fill parts of Australian cities as part of nationwide protests against
COVID-19
vaccinations and pandemic legislation.
Crowds are building in Melbourne's CBD as they protest the state's pandemic bill.
It comes after hundreds of protesters
rallied for three nights
on the steps of state parliament, demanding Victoria's proposed new pandemic legislation be torn up.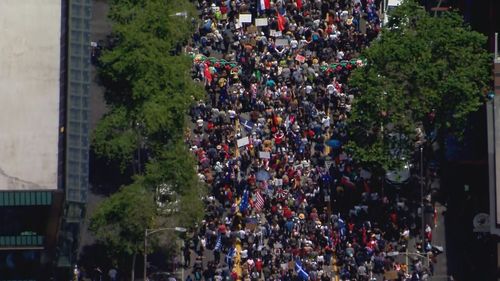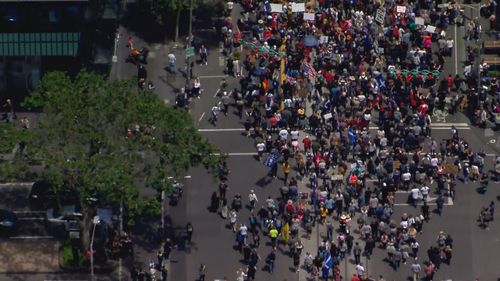 A slow march is beginning down Bourke Street with thousands of people in attendance.
Protesters are carrying signs that say "freedom" and wearing t-shirts with "my body, my choice" written on them as they march down the street.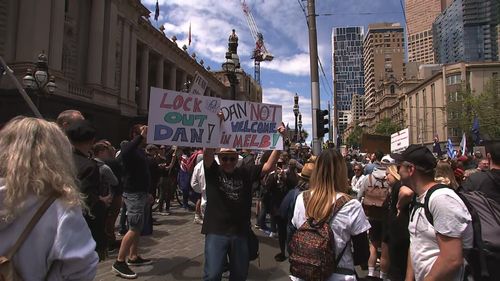 Protests are also underway in other parts of Australia, with crowds flocking to the
Sydney CBD
.
Thousands of protesters are in Hyde Park as part of the "freedom rallies"
People have arrived with both carrying and draped in Australia and Eureka flags.
The protesters can also be heard chanting "freedom" along with the sound of drums.
9News reporter Airlie Walsh said many of the people in Sydney's CBD are protesting vaccine mandates and previous lockdown measures.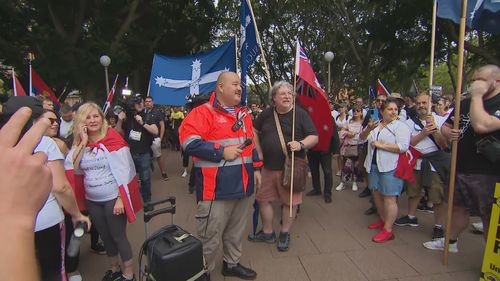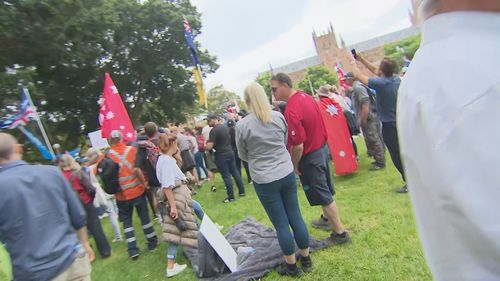 The "freedom rallies" are expected to occur in major cities all around Australia, while counter-protests have also been planned.
Pro-vaccination protests have already begun in Brisbane CBD.
It is expected anti-vaccination protesters will also arrive in the city shortly.
Thousands of mostly maskless people carried flags as they marched through
Melbourne
.
Among the crowd, somebody carried a fake gallows with three nooses strung from it.
Victorian Premier Daniel Andrews described the violent scenes at Melbourne protests as
"ugly behaviour"
by extremists.
The crowd protested the Public Health and Wellbeing Amendment (pandemic management) Bill 2021, which passed the lower house in October.
It comes as NSW recorded a drop in COVID-19 cases today, reporting 182 infections.
Victoria also saw a fall in cases, recording 1166 new COVID-19 cases.